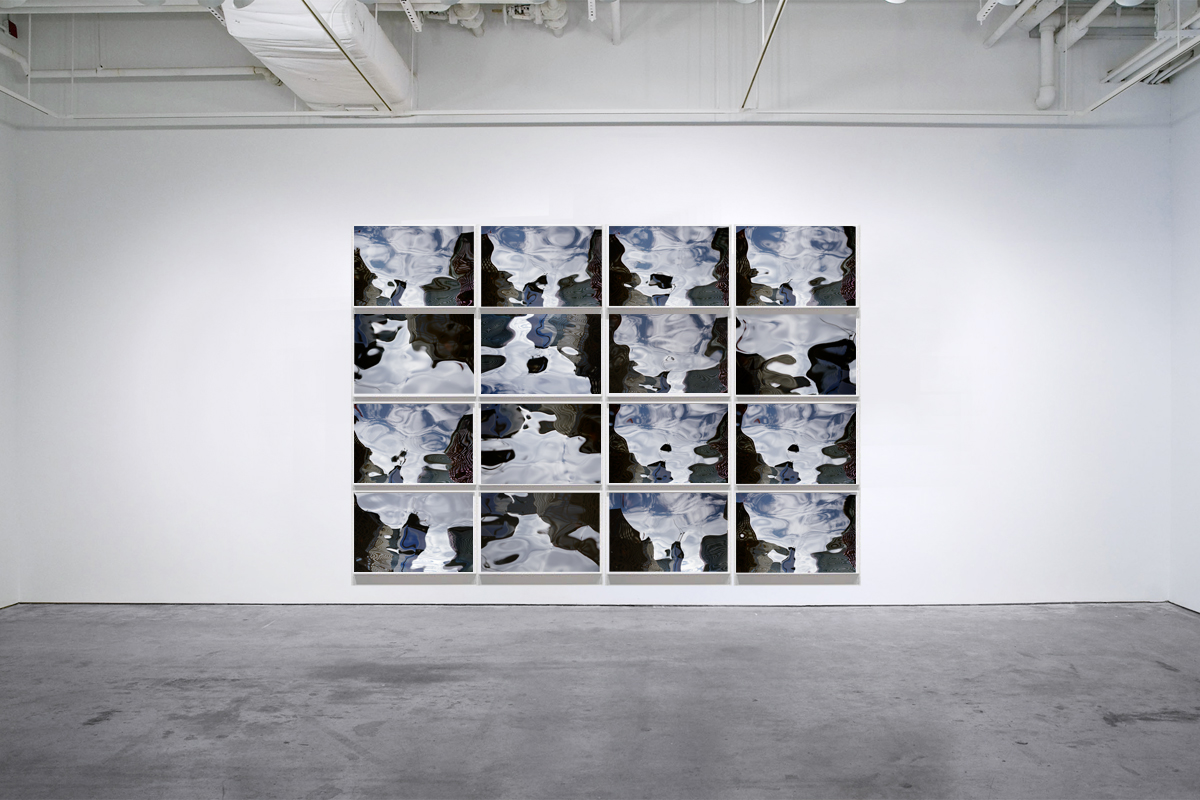 Gotham, 2014
Installation View
Archival Digital Print on Aluminum
124x84 inches
Edition of 3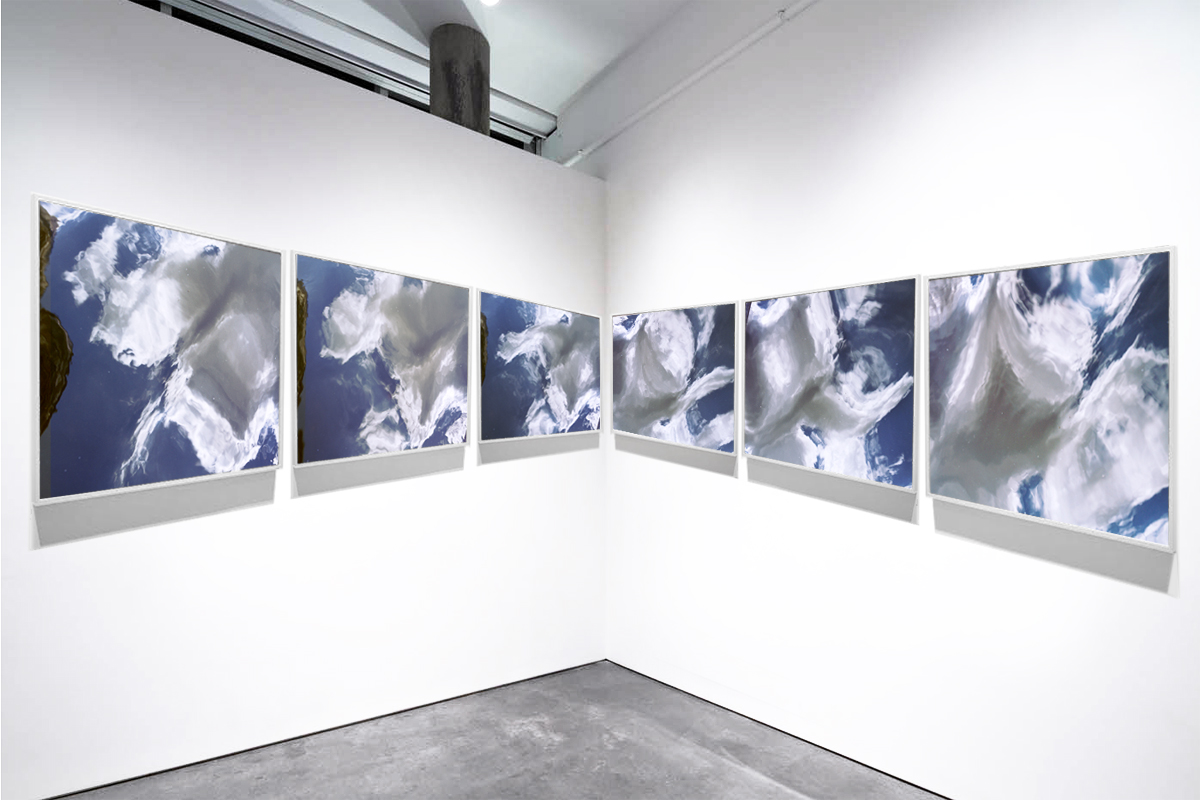 Angels & Devils, 2014
Installation View
Archival Digital Print on Aluminum
16x20 inches edition of 10
24x30 in, edition of 3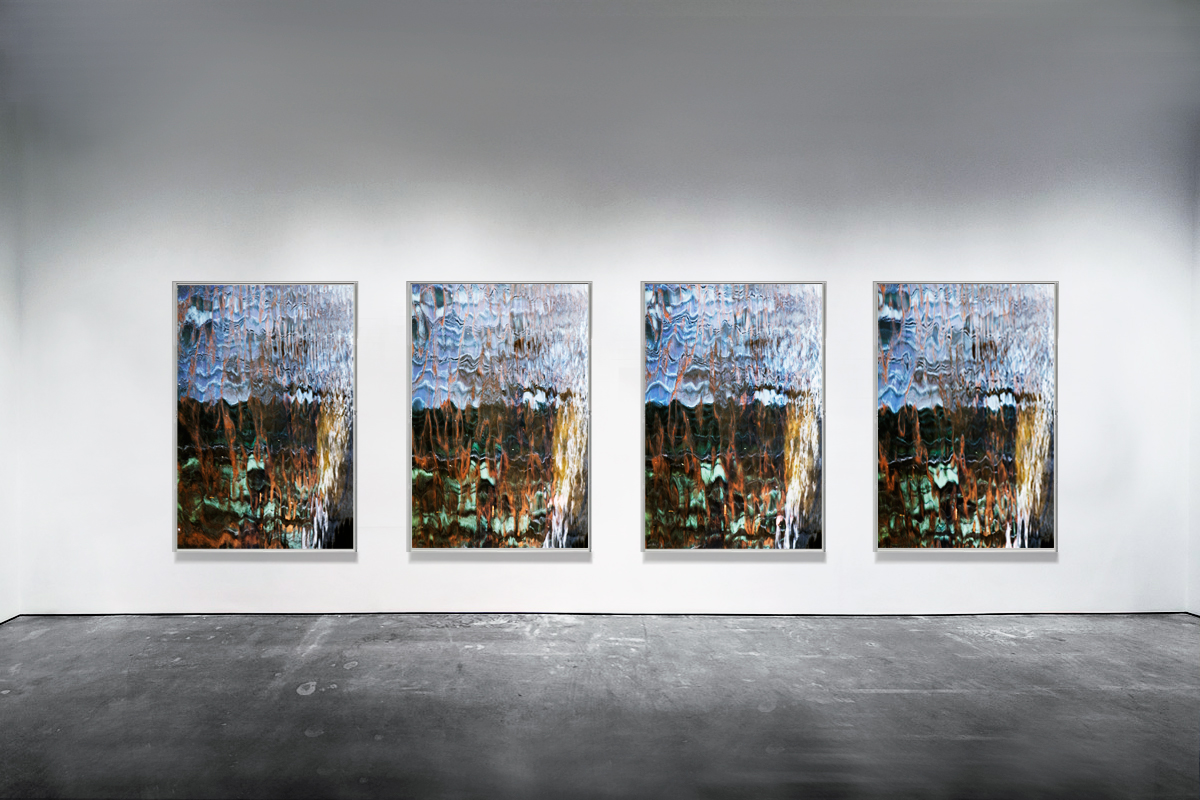 Faceless Killers, 2014
Installation View
Archival Digital Print on Aluminum
24x36 inches
Edition of 10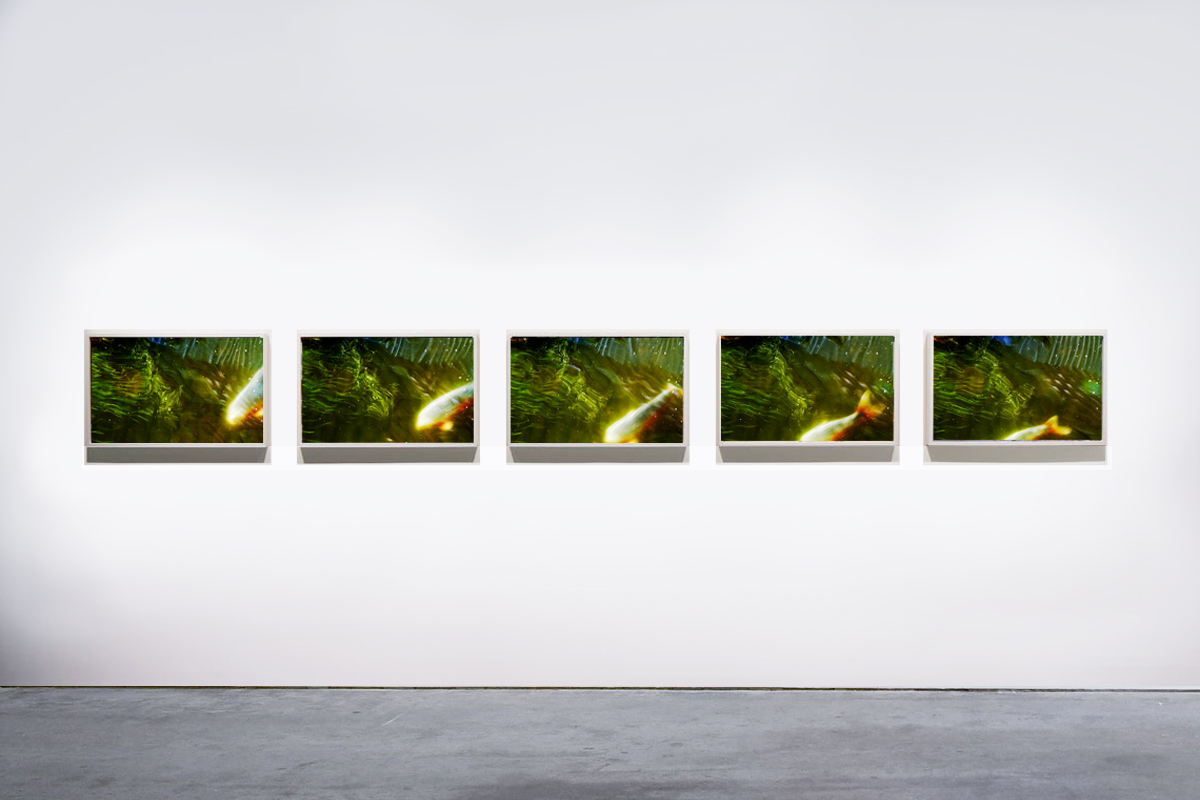 Fish, 2014
Installation View
Archival Digital Print on Aluminum
20x30 inches
Edition of 10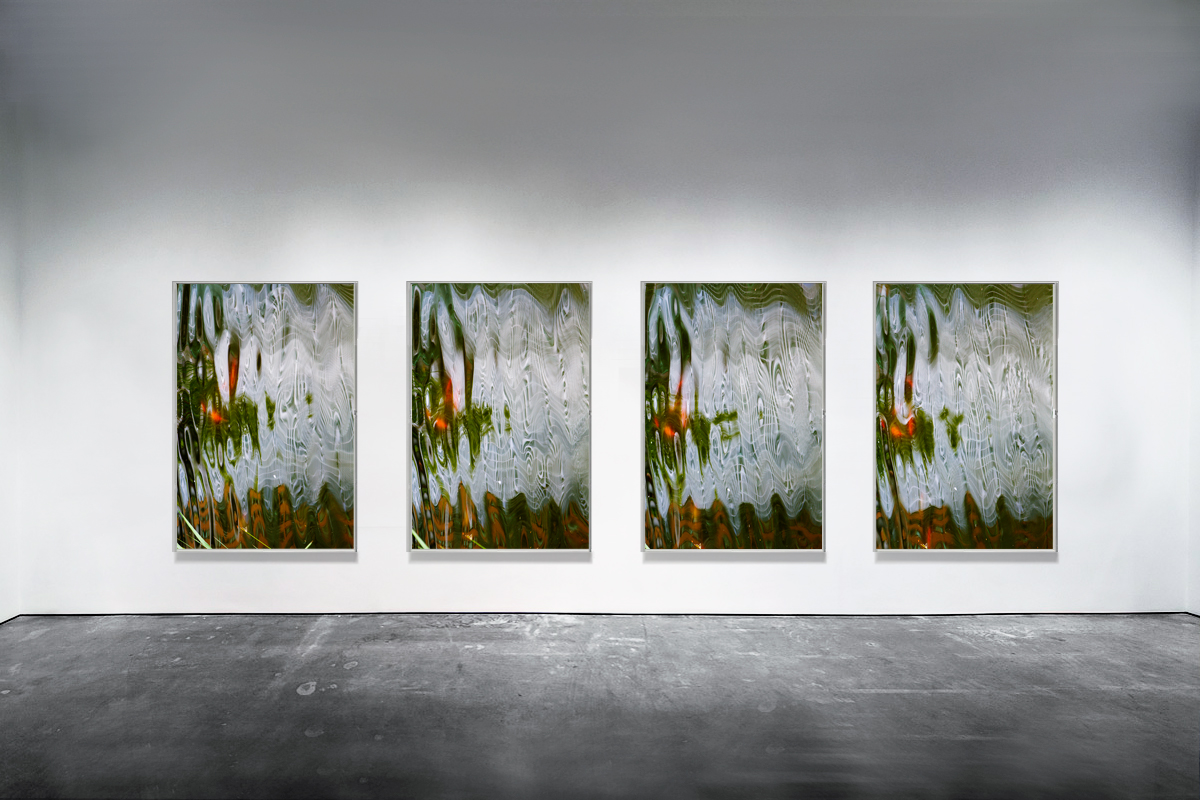 Behind The Veil, 2014
Installation View
Archival Digital Print on Aluminum
24x36 inches
Muddy Waters, 2014
Installation View
Archival Digital Print on Aluminum
17x84 inches
City On FIre, 2014
Installation View
Archival Digital Print on Aluminum
20x30 inches
City On Fire
LOWER MANHATTAN
The mind chooses what to see. When looking at a pool, we can shift our eye to the pennies shining at the bottom, the light rippling on the surface, or the water in between. Whether focusing on the space inside, or the one reflected from above, we pivot toward separate realities.
This series, City On Fire, is an exploration of reflections of One World Trade Center in a small pond in Lower Manhattan. What I find so haunting about these photographs is how a small, flickering shape can make a beautiful sunny day, on a duck pond, seem terrifying. The beauty of the fluctuating tower is mingled with tearing, and wobbling. In some photos, it appears as though dark circles are flying off the building.
The image immediately conjures up the memory of people jumping 100 feet from the fire to their deaths– images which were depicted in the September 12th New York Times, under the headline "A Creeping Horror and Panicked Flight as Towers Burn, Then Slowly Fall." City on Fire captures my own posttraumatic fear, now a permanent ghost image in my generation's consciousness. People born after 2001 will look at the same pond and see only the ducks.
Yet while the memory is ever-present, it's skewed by paranoia, and never so clear as it might be from an outside perspective. The tower's movement, seen through multiple photos, feels closest to how I experience the event; it's still there, but it's never clear, and always changing.